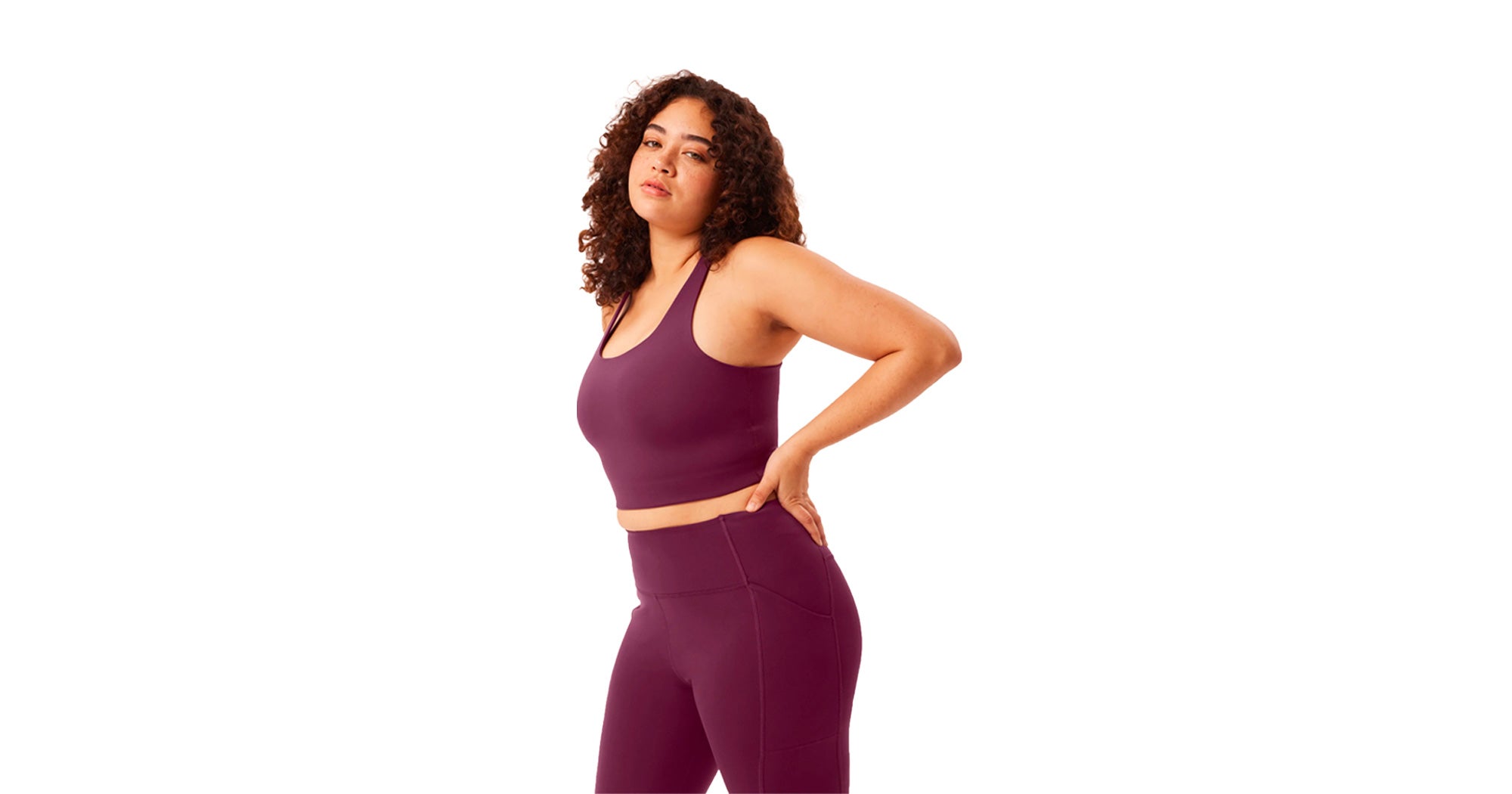 What do athleisure and sustainability have in common? They're both trends that are here to stay for the long run (thank goodness, too). And just like athleisure lets you work out and relax in style, the best sustainable workout gear has the dual benefits of being good for your closet and the environment. And maybe it's because both are undeniably, undyingly on-trend, but there is also no shortage of sustainable products from sneakers to bedding and even lingerie. No matter how you like to look when you work out (or not), there's a sustainable brand out there that makes choosing the planet easy when shopping for that new athleisure. But there is a lot to consider when browsing, like manufacturing processes, fair-trade suppliers, green initiatives, and sustainable materials sourcing — the whole sustainable supply chain shebang.
Although shopping sustainably is a tricky thing, with all the buzzwords ('renewable,' 'recycled material,' and 'eco-friendly' all saturating the fashion industry these days), one never really knows if a company has a true commitment to sustainable practices or they're just hopping on the greenwashing bandwagon. Fear not! We are here to help you cut through the mumbo-jumbo. (Just one note when it comes to buzzy jargon: "Biodegradable" doesn't mean anything; if something isn't certified compostable and also properly composted, its ability to degrade won't make a huge difference in a landfill.)
After deep diving into the multitude of athleisure brands currently on the market, we've found the best sustainable brands to outfit you head-to-toe.