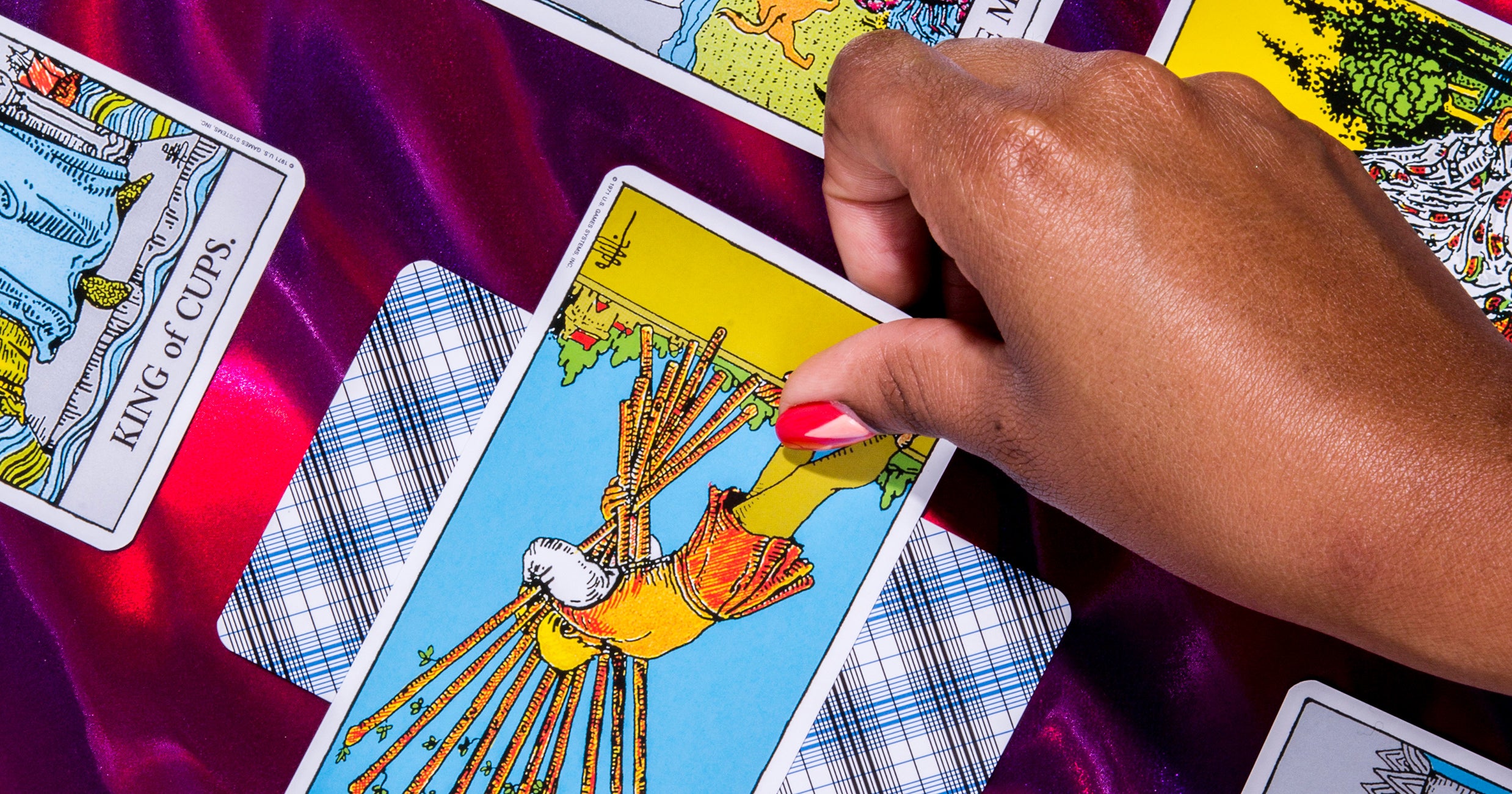 6 of Cups (reversed)
As Potter lays out the card for us, she gets the immediate vibe that this year's Valentine's Day is all about subverting the nature of what the holiday has to look like. "This feels like the Valentine's Day to break all of your own rules," she says. "Forget the past, forget the way it should be. To me, we're not doing the stale, old thing for Valentine's Day."
Yes, that means we're not doing the chocolates and champagne and strawberries and prix fixe dinner (unless, of course, that's what's calling to you!). This year is all about making your perfectly weird and wacky Valentine's Day dreams come true, whether it's going to a midnight screening of Scream with your best friends or going on a rugged camping retreat with your partner.
The very first card Potter pulls for our collective love reading is the 6 of Cups reversed, which she says is giving us the overall vibe for this year's holiday. Potter says the 6 of Cups is the card of nostalgia — the comfort of our past, our memories — but when it's reversed, it warns us to not dwell too hard on what we've left behind.
"It's okay to visit the past, but we don't want to live there. Let's not do the same old same old idea of what the ideal Valentine's Day is," she says. "It doesn't really align."
You heard it here first — the time is ripe for a wonderfully weird V-Day.